Did anyone else think Golden State might just happen to assign a player or two to Santa Cruz for Sunday's home opener?
Golden State this morning announced it has assigned Kent Bazemore and Jeremy Tyler to Santa Cruz, in time for the team's first game at Kaiser Permanente Arena in Santa Cruz.
Both players were assigned for one game each earlier this season. Bazemore was assigned to Santa Cruz for the season opener, when he scored 27 points and led the team to a win at Reno.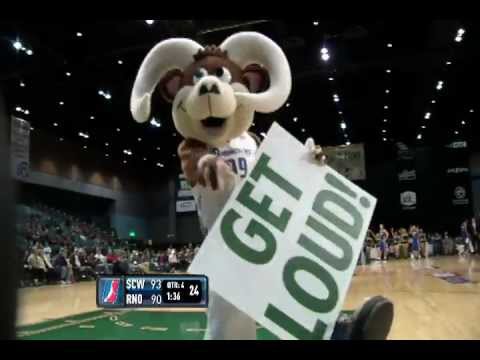 Should make for an interesting night (like it wasn't already).
Here's the press release:
SANTA CRUZ, Calif. – The Golden State Warriors have assigned guard/forward Kent Bazemore and forward/center Jeremy Tyler to the Santa Cruz Warriors of the NBA Development League, the team announced today.  Both players are slated to join Golden State's D-League affiliate in time for the team's first-ever game in Santa Cruz tonight against the Bakersfield Jam at Kaiser Permanente Arena (5:00 p.m. tipoff).
Bazemore, 23, has appeared in 14 games with Golden State this season, registering six points in 21 total minutes.  He was previously assigned to Santa Cruz once this season, registering 27 points, nine rebounds, one assist, five steals and one block in 33 minutes of the team's 101-95 season-opening victory at Reno on November 30.
Tyler, 21, has appeared in nine games for Golden State this season, averaging 1.3 points in 2.1 minutes per contest.  He also has made one D-League appearance this season, registering five points, six rebounds, one assist and one steal in 29 minutes of the team's 95-79 victory at Reno on December 2.
The Santa Cruz Warriors, playing their inaugural season in Northern California, own a 5-2 record and have played all seven of their games on the road while the construction of Kaiser Permanente Arena was completed.  For more information on the Santa Cruz Warriors, visit www.santacruzbasketball.com.
For more information on the Golden State Warriors 2012-13 season, presented by Kaiser Permanente, visit www.warriors.com.