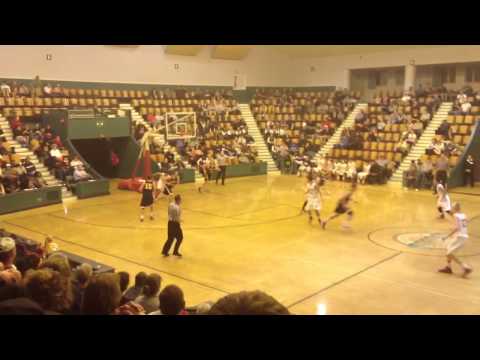 This post should have been up a week ago, but I was on vacation.
Anyway, just wanted to point out the feats of Soquel's Sam Walters.
He earned the Phil Netto MVP award on Dec. 8 at the 57th annual Emmett Thompson Memorial Dads Club Tournament, scoring a game-high 15 points to lead the Knights to a 48-44 victory over Santa Cruz.
Walters' go-ahead basket in the final minute of the game can be seen in the video above.
It's the second straight Dads Club title for Soquel and the second straight MVP for Walters, who is only a junior.
Taking an historical look, Walters is only the fourth player in Dads Club history (since 1956) to win two MVP awards. He joins North Salinas' Dennis Hadden (1966, '67), Harbor's Jim Hart ('81, '82) and Salinas' Kyle Vasher ('08, '09) as the only two-time recipients.
No player has ever won three Dads Club MVPs. Walters will have a chance next season as a senior.
CORRECTION: An earlier post incorrectly listed Jim Hart as a graduate of Aptos High. He graduated from Harbor.