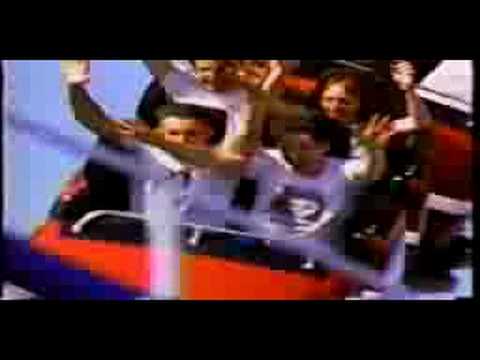 I hate roller coasters. I don't just dislike them. I mean, I actually hate them. I detest them with a deep-seeded passion and generally refuse to go on them. I've gone on about three in my life and it's  never gone well.
When I moved here though, I thought I should give a coaster another shot. After all, it had been a decade. I went on the Giant Dipper last September. It was terrifying. I hated every second of it and pretty much felt like I was going to die the whole time. It's quite possible that my screaming caused my boyfriend to suffer permanent hearing loss in one year, and it was bad enough that he vowed never to repeat that experience with me ever again.
However, the Hurricane is soon to be no more because it was placed up for sale. My college bestie was in town and a few of us decided to go to the Boardwalk last night for dollar night. One friend kept trying to convince me I should ride it at least once before it leaves santa Cruz. I refused over and over again, before finally deciding to bite the bullet and just ride the darn thing. As we strapped ourselves in, I was already feeling certain I'd pee my pants.
Still, I stayed tethered in and braced myself for what was to come. And you know? It was terrifying and I absolutely hated it. A coaster girl I will never be.
So long Hurricane, thanks for the memories and the momentary fright. I can't say I'll miss ya much, but I know others will.  Right now I feel positive that I won't be riding the Undertow, but who knows, maybe I'll get brave enough to confront my fear once again. I'll just be sure to bring ear plugs for everyone else who rides with me.