By Christina Gullickson, cgullickson@santacruzsentinel.com
Sometimes we journalists will come across a story that captures our interest on another level. It may not be big news or something that affects a lot of people, but it's something we really want to cover, something we want to tell our friends about because we've been touched or inspired in some way.
For a digital producer like myself (who spends far more time at her desk managing content than getting out in the community meeting people), that turned out to be the case when I tagged along with my colleague Kim White one afternoon last month after she invited me and my little point-and-shoot camera to sit in on an interview with paramedic and firefighter Chris Stubendorff.
As he talked with us in a conference room at the Scotts Valley Fire Department, where he is employed, I found myself gripped by his story and the details of the horrific car accident he survived in 2010. Later, I was able to meet his wife of five years, Rameena, at their home in Aptos where they live with their three dogs. Listening to Chris and Rameena's story, I got chills, I thought about life, and I became awe-inspired by their perseverance and positive attitudes.
This video was the result of my time with them. I sincerely hope you find their story as inspiring as I did.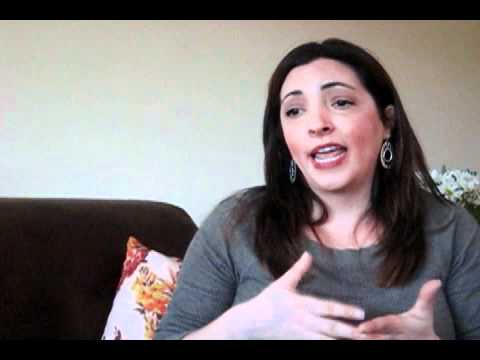 Now, I didn't show it much in this video — because Chris and Rameena focus so much of their energy on trying to have a positive outlook toward the future — but it was clear parts of them are still angry with the driver who caused the crash, as I am sure you can imagine. Rameena gets emotional when she talks about the time they were considering what actions they might take against the other driver and having a district attorney tell her that he "has more rights than you." (You may find it a small consolation that the other driver was reported to U.S. Immigration and Customs.)
I also found it interesting that, despite help from the Fallen Officer Foundation and the Stubendorffs' insurance covering many medical costs, the couple accrued bills for other items (renting a hospital bed for home) and necessities (Rameena had to stay in a hotel in Southern California just after the crash) to the tune of about $10,000.
It's amazing to me — with all the negatives one might take away from that night on Highway 46 and its aftermath — that Chris and Rameena are able to focus on the positives after their lives were incredibly and forever changed.
If you're curious to know more about how Chris is doing that in his return to duty this coming week, Kim's article talks about his personal experience influencing how he plans to approach patient care.

Posted from Scotts Valley, California, United States.